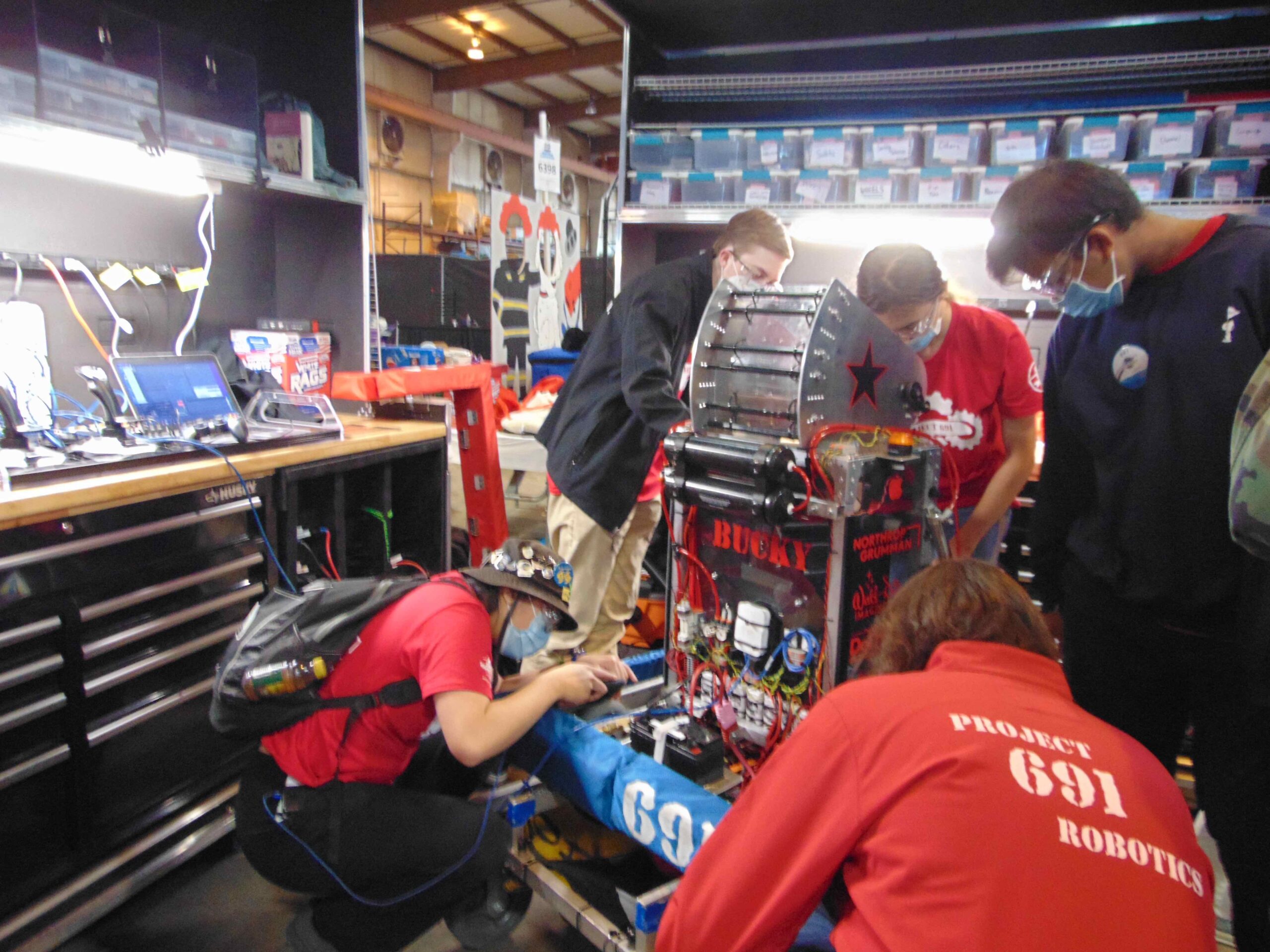 Students Leading Students
Team 691 is a high-school robotics team from the Santa Clarita Valley. We give students opportunities to experience real world engineering through competitive robotics. We are an FRC team part of the non-profit organization FIRST, which hosts annual competitions we compete in.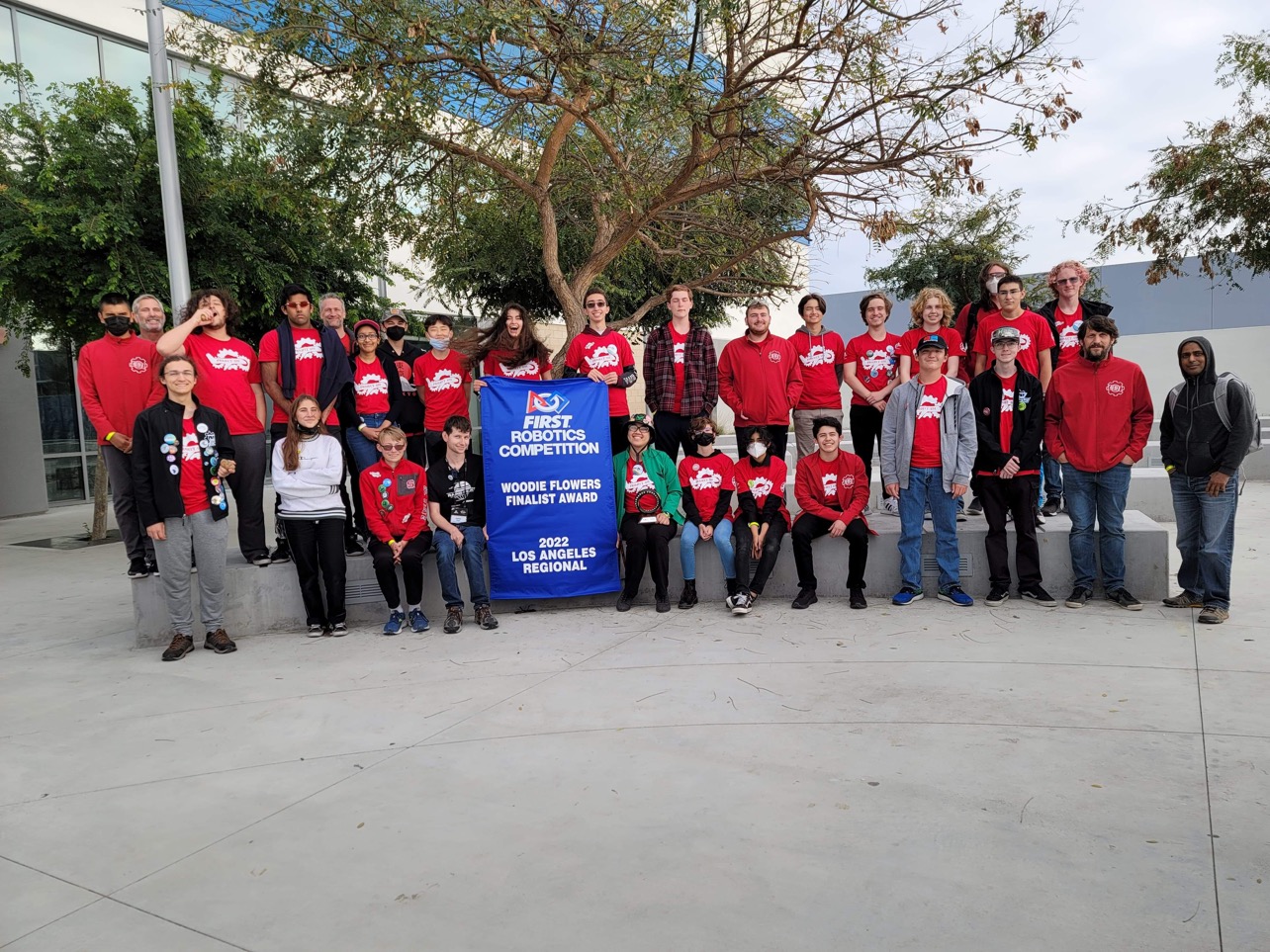 In RAPID REACT presented by The Boeing Company, two competing alliances are invited to process cargo for transportation. Each alliance is assigned a cargo color (red or blue, based on alliance affiliation) to process by retrieving their assigned cargo and scoring it into the hub. Human players assist the cargo retrieval and scoring efforts from within their terminals. In the final moments of each match, alliance robots race to engage with their hangar to prepare for transport!
Team Sign Up
If you are interested in becoming a member of our team, please fill out this form.
"

These are our future leaders in science and technology. They are the ones that will change the world

​."