Students Leading Students
Team 691 is a high-school robotics team from the Santa Clarita Valley. We give students opportunities to experience real world engineering through competitive robotics. We are an FRC team part of the non-profit organization FIRST, which hosts annual competitions we compete in.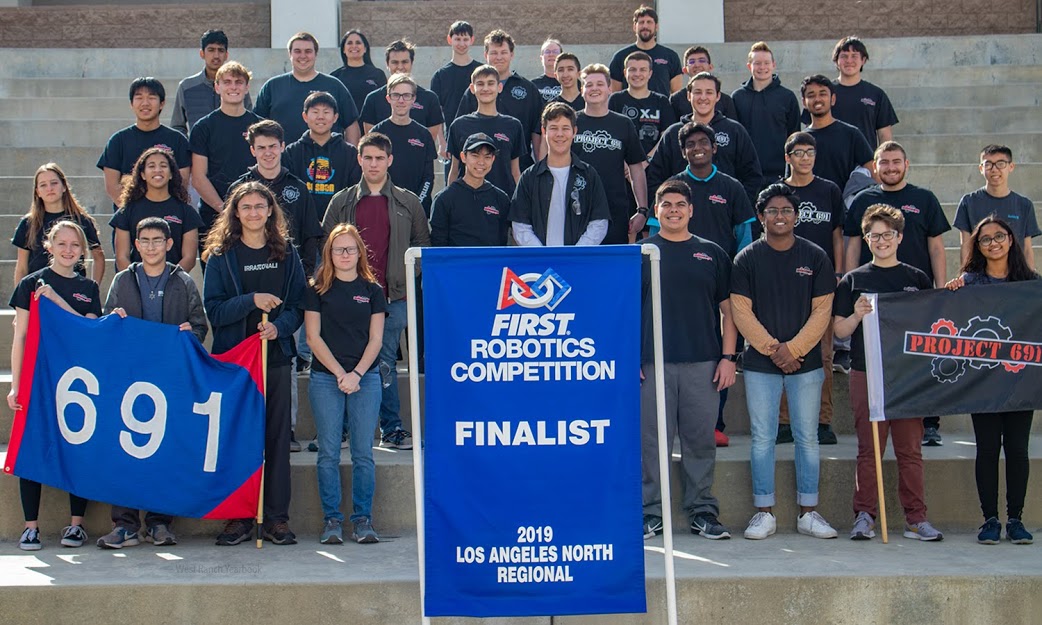 In INFINITE RECHARGE, two alliances work to protect FIRST City from approaching asteroids caused by a distant space skirmish. Each Alliance, along with their trusty droids, race to collect and score Power Cells in order to energize their Shield Generator for maximum protection. To activate stages of the Shield Generator, droids manipulate their Control Panels after scoring a specific number of Power Cells. Near the end of the match, droids race to their Rendezvous Point to get their Shield Generator operational in order to protect the city!
Team Sign Up
If you are interested in becoming a member of our team, please fill out this form.
"These are our future leaders in science and technology. They are the ones that will change the world​."