2012 FRC Season – FIRST Rebound Rumble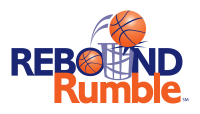 Rebound Rumble is the 2012 FIRST Robotics Competition game. It is styled similarly to basketball where robots manipulate and shoot 8″ foam baskeballs into four hoops on each side of the field. Alliances battle it out to score the most basketballs. At the end of the match, robots must balance on bridges to gain bonus points. During qualification matches, a special Coopertition bridge can be used to gain extra qualification points. More Information can be found on Wikipedia .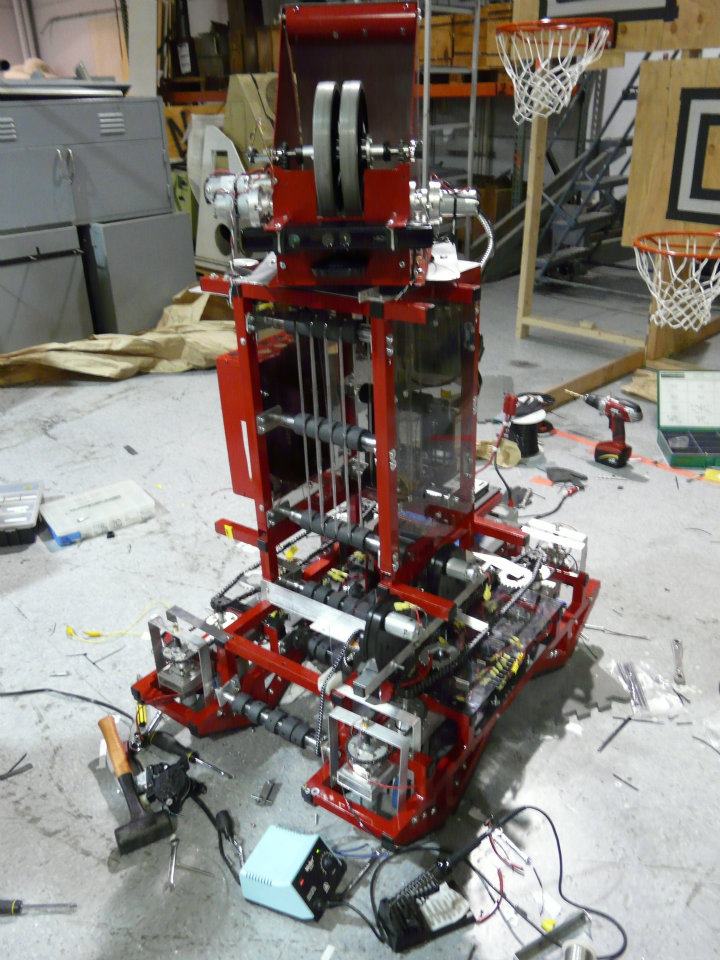 Specs of robot
Name – Mostly Harmless
Robot Code – Github
CAD – Unavailable
Robot Abilities
Mostly Harmless used our mecanum wheel system. It has an arm on the front that uses the robot's weight to push down the bridge. Also, Mostly Harmless had a target tracking system that used hand-coded image recognition software to center the basketball hoops in the camera aligned with the shooter. Once it is centered, it determines the distance from the hoops. In order to process this information, a separate computer running Linux is on the robot. The only thing the driver must do is tell the robot to take the shot. The shooter itself works almost exactly like a baseball pitching machine.
Where we competed
San Diego Regional

Rank 45 with a record of 4-5-1

Los Angeles Regional

Rank 12 with a record of 6-5-0
 Results
Mostly Harmless made it into the playoffs as the eighth place alliance captain.